Morningstar, Inc. Commentaries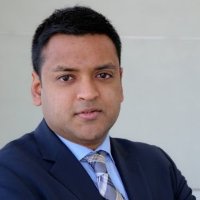 Why Do You Own High-Yield Bonds?
Aug 20, 2014
Click here to access Why Do You Own High-Yield Bonds?

The high-yield market was rattled last week causing a $6.5 billion outflow out of high-yield funds and exchange-traded funds for the week ended Aug. 6. This brought a four-week streak of net redemptions totaling $12.5 billion. The massive outflows followed months of commentary suggesting the high-yield market was showing signs of froth and highlighting the risks to this sector after a multiyear bull run. It'll be interesting to see whether these outflows continue or whether investors waiting on the sidelines will now jump back into the fray given slightly higher yields following the sell-off.
provided by:
Morningstar, Inc.
Morningstar, Inc. is a leading provider of independent investment research in North America, Europe, Australia, and Asia. We offer an extensive line of products and services for individuals, financial advisors, and institutions.
Morningstar provides data on more than 385,000 investment offerings, including stocks, mutual funds, and similar vehicles, along with real-time global market data on more than 8 million equities, indexes, futures, options, commodities, and precious metals, in addition to foreign exchange and Treasury markets. Morningstar also offers investment management services and has approximately $195 billion in assets under advisement or management as of Sept. 30, 2012. We have operations in 27 countries.
Website: www.morningstar.com/