Videos
MLP Closed-End Funds Gain Energy
Apr 27, 2013
CEFs that focus on master limited partnerships performed exceedingly well in the first quarter, yet there are still large discounts among equity closed-end funds, says Morningstar's Cara Esser.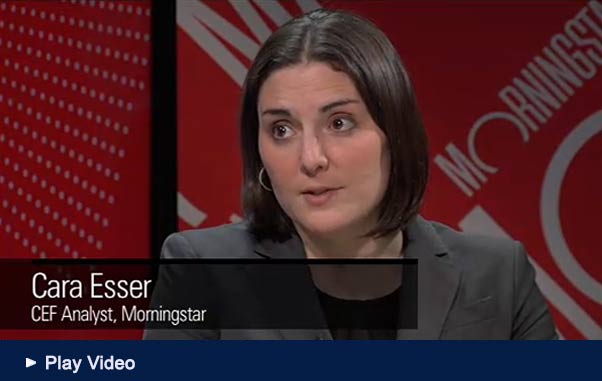 provided by:
Morningstar, Inc.
Morningstar, Inc. is a leading provider of independent investment research in North America, Europe, Australia, and Asia. We offer an extensive line of products and services for individuals, financial advisors, and institutions.
Morningstar provides data on more than 385,000 investment offerings, including stocks, mutual funds, and similar vehicles, along with real-time global market data on more than 8 million equities, indexes, futures, options, commodities, and precious metals, in addition to foreign exchange and Treasury markets. Morningstar also offers investment management services and has approximately $195 billion in assets under advisement or management as of Sept. 30, 2012. We have operations in 27 countries.
Website: www.morningstar.com/